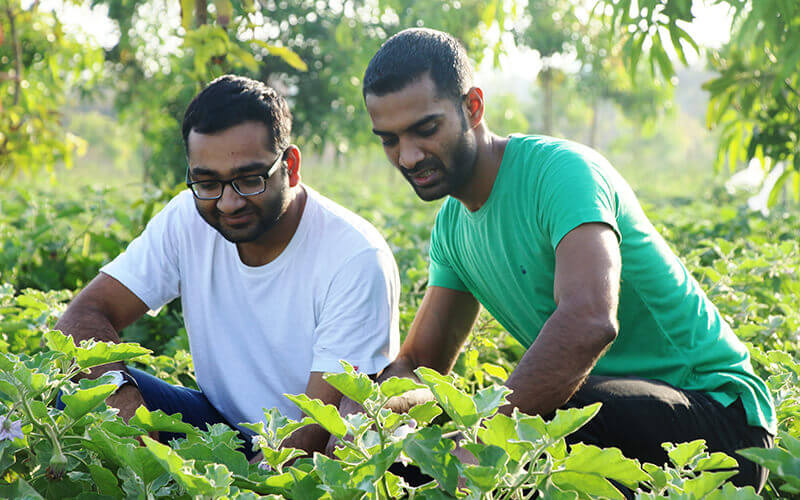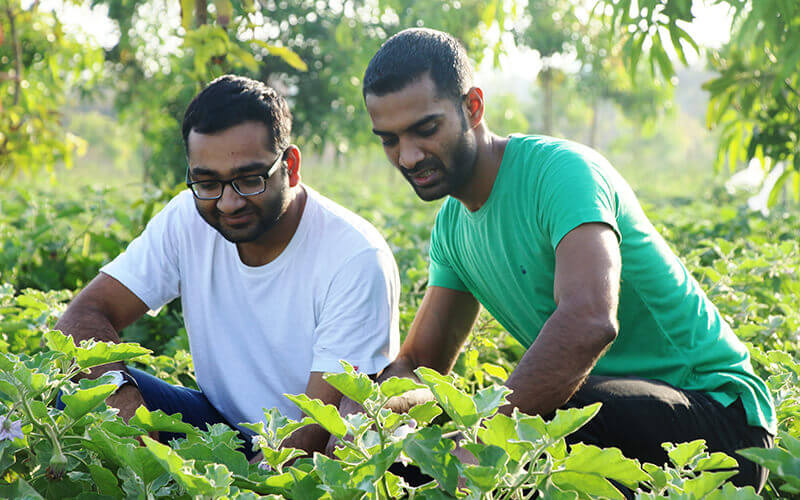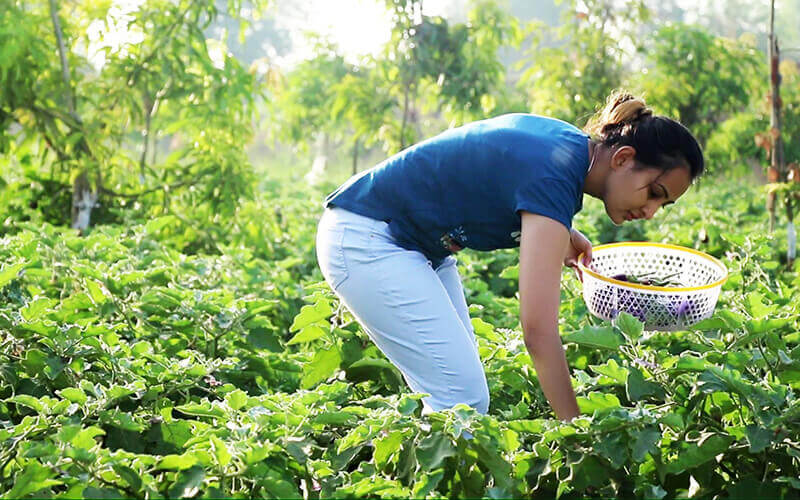 The focal point of everything we do
At Union Organics, we aim to empower farmers by equipping them with affordable and 100% organic agriculture inputs as well as necessary knowledge and technical expertise required for maximizing their output. To gain short term benefits of higher yield and faster cultivation, many conventional farmers use harmful synthetic fertilizers. They do not realize the serious long term consequences of toxic substances on the soil, water and air as well as the health of those who consume the food containing chemical residue. As experts in organic farming, we share our knowledge acquired after years of research to educate farmers about how to get higher yield and healthy crops using only 100% organic agriculture inputs. For many conventional farmers, the most common reason for not achieving expected yield is improper management of plant's nutritional requirements at critical growth stages. In most cases, farmers fail to provide important nutrients such as Nitrogen, Phosphorus, Potassium, Calcium, Magnesium, Sulfur as well as many other mix micro-nutrients to their crops at different stages starting from seed preparation till harvest. We provide free guidance to all farmers who are looking for maximizing their yield in an eco-friendly manner using our cost effective agriculture inputs.
Everyone deserves chemical-free food
At Union Organics, we sincerely care about the health and wellbeing of every one on the planet. Unfortunately, majority of the food that we eat today is grown using conventional farming methods. Genetically modified organisms (GMOs), pesticides, herbicides and synthetic fertilizers used in conventional farming are by their very nature toxic. Countless studies have linked the synthetic chemicals used in agriculture to cancer, autism, attention deficit disorders, and many other chronic diseases. Therefore, at Union Organics, we encourage conventional farmers to transition towards a more responsible and sustainable way of farming using 100% organic agriculture inputs. We frequently organize awareness sessions at local schools, farmer's markets and community centres to promote organic farming so that everyone has access to chemical free and healthy food.
Preserving the planet is our utmost priority
At Union Organics, we see soil as a living entity, thriving with millions of organisms and other organic matter that help plants grow naturally. When conventional farmers use synthetic chemical fertilizers for short term gains, they end up harming the entire ecosystem beyond imagination in the long run. Toxic pesticides, fungicides and herbicides interfere with the natural flow of wildlife, insects, birds, frogs and many other micro-organisms. Furthermore, these chemicals also contaminate our precious water supplies and the environment. At Union Organics, we aim to promote sustainable and responsible agriculture by equipping farmers with 100% organic products that can help them with maximizing their crop yield in a natural way. When farmers use our eco-friendly agriculture inputs, they automatically become a part of our movement to reduce environmental pollution. We advise farmers to adapt innovative organic farming technics as well as crop rotation methods to maintain the quality and integrity of the soil for years to come. Moreover, frequent use of agriculture inputs produced by Union Organics can also help with combating climate change. Healthy soil, thriving with rich organic matter acts as a natural storage sinks for atmospheric carbon.
Moving forward to a healthy future